Tree of Life Lutheran Church Mwadui, Tanzania comes to life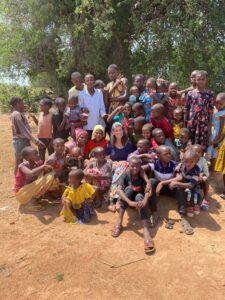 Missionary Cheryl Kruckemeyer reports exciting news from her village outside of Mwadui.  A group of people starting worshipping under a magnificent Baobab tree. They were able to purchase a one acre of land to begin constructing their own church. What is exciting is that the people do this work with their own hands. Everyone proudly pitches in. Look at the  pictures and rejoice with them.
If you can help financially as well as prayerfully, we are most grateful. Be a part of this by showing the love of Jesus through whatever gifts you can help with.
See Global Lutheran Outreach, find my site listed under missionaries and use the big green button for electronic payments. Or mail a check to GLO — put Kruckemeyer – church plant in the memo line — 6709 Ficus Drive, Miramar, FL 33023