Tanzanian  2022 mission trip …1356 baptisms during the 5 and a half day outreach week
Photo credits to Jane Mayden.
This year our mission team was taken to Busega district to conduct our mission outreach. Busega district is located on the far northwestern corner of the Southeast of Lake Victoria Diocese (SELVD) and borders Lake Victoria on the west. We did outreach in 3 villages in Busega area. Gininiga  a rural village that really is just a wide spot on the dirt road approximately 30 minute drive from our Hotel.
We shared the gospel with all who had not church affiliation and with a few who were part of a church.  They wanted to hear our voices.
The Sinema Leo,  a mobile movie van showed the Jesus movie for 3 nights during our visit there and during the day the Driver Ruben Lanza joined our mission team. We told the story and the Holy Spirit did the rest.  In our 3 days three we baptized 769.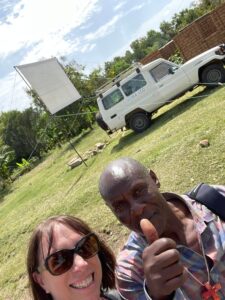 On day 4 and 5 we were in the town of Nyamikoma.  A small fishing villages on the shore of the Lake.   488 baptized there.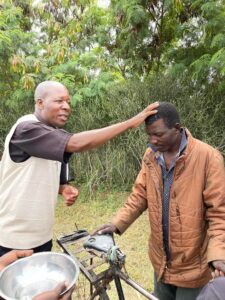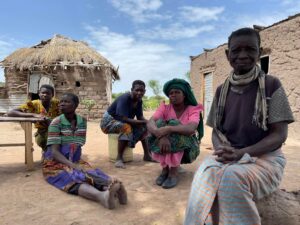 On Saturday we were in the  village called, Mwamachibiya!  It was in a very remote area with a small church and congregation. The members of the choir greeted us as we arrived and joined our five teams as we spent a half day in outreach.   At the end of the day we baptized 99.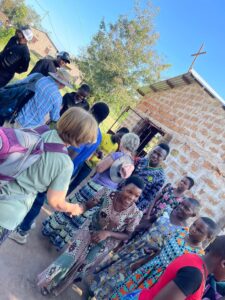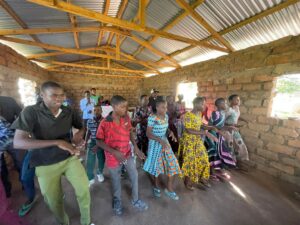 .