Mwadui Lutheran Secondary School graduation
Bishop Dr. Emmanuel Joseph Makala,Headmaster of Mwadui Lutheran Secondary School Rev. Yohana Nzelu, Assistant to the Bishop Rev. Trafaina Nkya, General Secretary Rev. Daniel Mono and on left The Chairperson of Mwadui Lutheran Secondary School Mr. Jackson Shauri on the 37th Form four Graduation ceremony.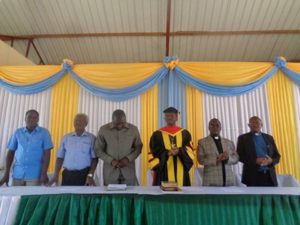 125  students after receiving their leaving certificates. What an accomplishment!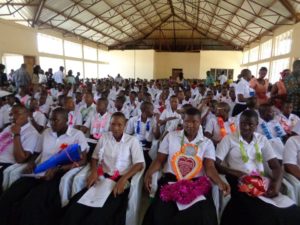 Cathedral Parish Singers, Agape singers from Mwanza Diocese and Mary Team from Shinyanga performing during the graduation ceremonies. Form one students singing a farewell song for their brothers and sisters during the ceremony.