Memories of my third mission trip to Tanzania
By: Chris Eggerman- Kansas City
Thirteen people from the USA, ranging in age from 25 to more than 80 years old, participated in a short-term mission trip to the SELVD in May 2016.  It was the first trip to Tanzania for some members of the mission team, while others have been multiple times before.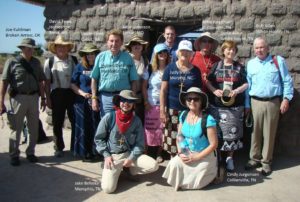 We had a wonderful trip! It was great to be with church leaders and other friends from previous trips, make new friends, and work with them again to share the Gospel with God's people in Tanzania.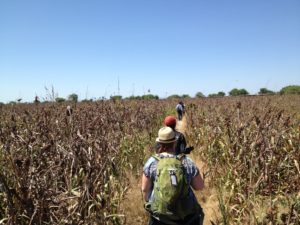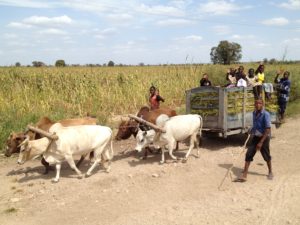 Three members of the team arrived in early May and spent about two weeks visiting churches within the diocese, leading seminars for widows, teaching sewing classes, and teaching students at Mwadui secondary school about aviation.  The other 10 team members arrived two weeks later.  The team began the week by attending Sunday morning worship at Hosanna Lutheran Church in Mhunze, which is the main parish in the Kishapu district.  During the week, we split into teams and went home to home to share the Gospel message in the villages of Mwajidalala, Buzinza and Bulekela within the Kishapu district.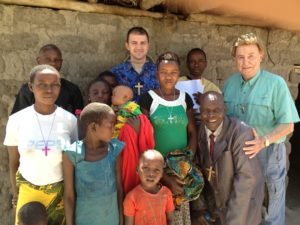 There were about 1,350 baptisms during this year's trip!  Thanks to the generosity of the family members, friends, and congregations of the mission team, we had enough money to make donations toward several of the needs we learned about.  These included secondary school tuition for a pastor, food for the albino center, Swahili bibles, an embroidery machine, and flooring for a church.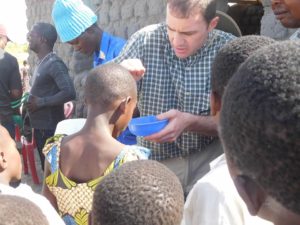 The team also visited the Mwadui secondary school, the albino center, the training center in Negezi, and Yerusalem church in Magagi.  We finished our time in Shinyanga by attending Sunday morning worship at the cathedral and joining the celebration of Bishop Makala's graduation with his doctorate degree.  After leaving Shinyanga, most of the mission team enjoyed two days on safari in Serengeti National Park and the Ngorongoro Crater.  Three members of the mission team also climbed Mount Kilimanjaro.
Many pictures taken by me and other members of the mission team are at this website: https://2016tanzaniamission.shutterfly.com/.  The mission and safari photos are in separate folders.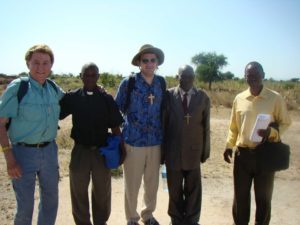 We are grateful to our family members and friends in the USA for supporting our mission team with their encouragement, prayers and donations.  We are also very thankful to the diocese leaders, staff, pastors, evangelists and drivers for their excellent hospitality and support.  Their dedication to serving the Lord and growing the family of believers inspires us, and we are blessed to call them our friends.  We look forward to returning to Tanzania in the future to continue sharing the love of Jesus!
Asante sana and Mungu awabariki!