First time missionary reflects on seeing 80+ baptisms in one day….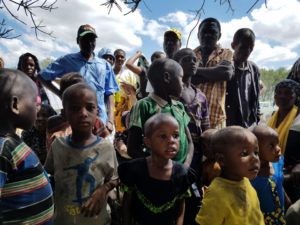 On Monday, June 5, 2018 I started sharing the Gospel with my team leader Joe Kuhlman. from Tulsa, OK. We shared with several young men as we went through our area of the village. As we were meeting with another man, one of the young men that we had just baptized came to us and said he knew of a place that we could go and share the Gospel in a large crowd. We got a jeep to take us out to the people. The young man went and checked with the 50 men sitting in the shade to make sure it was okay for us to come to them. They agreed to let us come and offered us a seat among them. They were whispering and snickering. I asked the interpreter if they were laughing at us and he said they were surprised that we would do something like this at our age.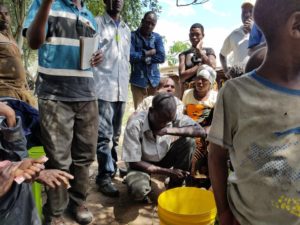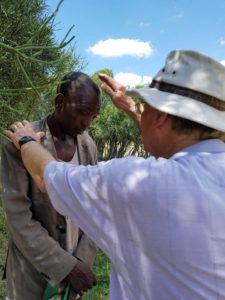 Joe shared the Gospel with about 100 men, women and children that were standing around us. The men had a bit of a heated discussion after Ibrahim had asked if they were ready to baptized. They agreed to be baptized. The men all went first, then the women and last the children. We baptized 82 in all at that location. The Holy Spirit had truly worked in their hearts. We praise God for the young man that came to us and let us know about them and for willingness of the people to accept Jesus into their hearts.
I am so thankful that God has allowed me to be His feet and voice in this village of Itilema. I feel so blessed to have taken part of this ministry and witnessed the joy and excitement of these new believers in Tanzania.
Praise God from whom all blessings flow.
"Many are the plans in man's heart,
but it is the Lord's purpose that prevails."
Proverbs 19:21
Shirley Piepenbrink
Immanuel Lutheran Church
Memphis, TN