Sharon R. Hyde, Christ the King Lutheran Church,Memphis, TN
June 2018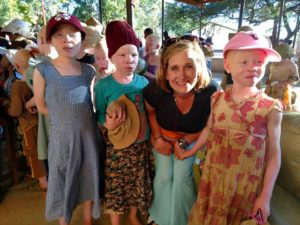 This year the first change was our international airport would not be Atlanta as it has been the past two times I went.  Check . . . easy peasy, that change didn't bother me at all.
Next, this would be the first trip not going with Bob and Susie Allen.  This was a great change! Not that I didn't want them on the trip, or that I didn't enjoy Bob's leadership, hearing the natives saying "Booob Allen" and put him on the African pedestal.  This meant our team was growing.  We had to separate into two teams.  One with only Christ the King members and family.  10 on our mission and 14 on Bob and Susie's mission team.  This is an amazing change.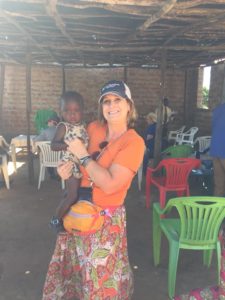 Changes in the teams.  Each trip there is some new mission team members and you miss the team members that aren't able to join that year.  We are all a team and even though every trip is different and memories for just that team, we are ALL a big family and team.
Change in the itinerary.  We got used to being in Shinyanga and driving to the villages each day. The Vigimark had become a home.  We know the workers; we know the food; we know the rooms.  We know Shinyanga; we know the lunches we will be getting; we know the worship service at the Cathedral; we know the plans.  We instead went to the Kahama District.  About two hours further than Shinyanga.  Where would we stay? What would we eat? What would our hotel be like? Who would be our drivers? This is Sukuma Tribe Area – would we now not be able to speak the small amount of Swahili that we have learned?
The hotel . . . nice . . .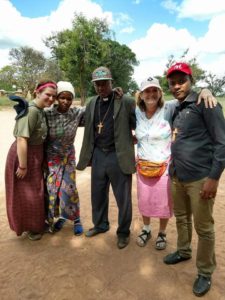 . the Muslim call of worship every hour into the hotel rooms . . .not so nice, but we had a nice hotel room, hot water and A/C.  This change isn't so bad.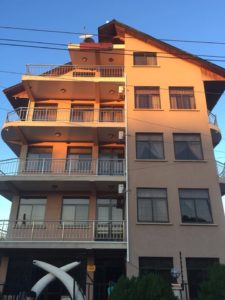 The village . . .  GREEN.  TREES. FLOWERS.  RICE?  Yes Rice.  It was wet enough for rice to grow.  Fruit trees, new vegetables – okra . . . okra with tomatoes!! What?  This change is going to be OK!!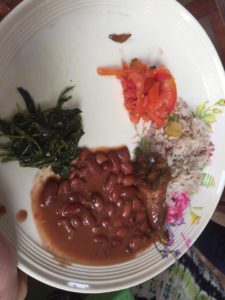 Change in the number we baptized.  We have always baptized over one thousand new Christians.  This trip we only baptized short of 500.  The next team came in and went to another area and baptized over 2000.  Disappointed in this change?  A little if I am being truthful.  BUT… and this is a big.  Can you imagine being disappointed in 500 new Christians in a week? Can you imagine 500 baptisms at an American Lutheran Church in a week?  A month?  A year??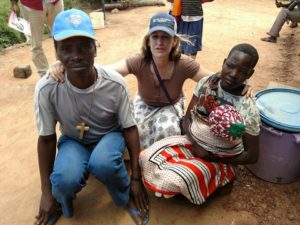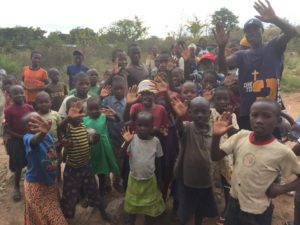 So, change is not always what we want, but it is God's Plan.  It is what God wants!!!  And this we should never question, just smile and say, Thank you Lord, for this amazing time in my life, and thank you for giving me the opportunity to plant just one seed.  The Holy Spirit was planted in this new area and for that bring on more change next trip!!!